VASL Wellbeing Befriending Service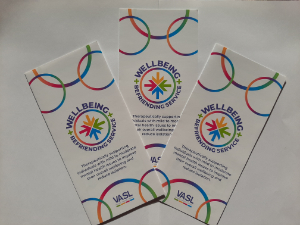 Trustees agreed a grant of £5,000 in support of VASL's Wellbeing Befriending Service, set up in early 2021. The service is aimed at adults who are experiencing mild to moderate mental wellbeing challenges and who want to improve their wellbeing.
It is based on the NHS 5 steps to wellbeing model. Support is provided by volunteers who are trained and overseen by VASL's Wellbeing Befriending Manager (December 2021).